Your Single Source for Your Wired and Wireless Networks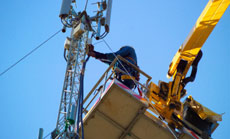 Intelect provides turnkey design, installation and maintenance of networks for cellular, PCS, microwave radio, two-way radio, in-building, Wi-Fi, wireless broadband and DAS. We manage structured and radiating cabling for your infrastructure projects in tunnels, outside plant, and in-building systems. Our expert staff and travel crews will work on systems virtually anywhere in the country. Take a closer look at how we can help your business:
Cellular and PCS
Intelect has designed, installed, and maintained cellular and PCS wireless networks for leading carriers, including Sprint, Verizon, AT&T, Clearwire, T-Mobile, Cricket, and Motorola, for many years. We have helped with the evolution to 3G, and more recently LTE and 4G. Whether it's WiMax or other advanced broadband services, Intelect provides the following support for your project needs:
Design engineering
Civil & tower construction
Technical services (equipment, antenna and line installation, and testing)
Distributed Antenna Systems (DAS)
Maintenance and upgrades
As the use of handheld phones, laptops, smartphones and mobile devices has exploded, wireless coverage in buildings has become a necessity for most companies, government entities and educational campuses. This demand for excellent in-building and campus coverage means carriers and VARs need a wide variety of products and services to extend, enhance, install and test cellular, PCS and Wi-Fi signals. Intelect can help you determine the best solutions for your in-building and campus coverage needs.
Structured Cabling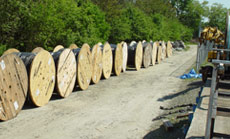 Intelect is authorized by industry-leading manufacturers to provide, install and support structured cabling systems with warranties that provide materials and labor guarantees, as well as application warranties. Our expert teams of engineers and technicians have installed thousands of miles of outside plant, tunnel, and in-building cable in support of hundreds of radio systems.  Our innovations include patented installation tools and techniques that allow us to reduce your overall installation costs.
Training programs from our vendors, manufacturers,  industry groups such as BICSI, and technical training organizations provide Intelect with trained, certified installers, team leaders, Foreman and project managers.  Our vendors require certification in their product line for product knowledge, installation techniques and product specifications in order to provide certified systems.
Intelect's specific services include: cabling infrastructure design, installation of structured cable plant; horizontal station cabling; category 5e/6/6A copper UTP; co-axial; voice/data station termination; riser cabling installation; categories 3 through 5e multi-pair riser; co-axial backbone; inter-building cable plant design and installation; moves, adds and changes; data center design and support; MDF design and layout; IDF design and layout; telecommunications systems support, data networking hardware installation and configuration for Nortel Networks, 3Com and Cisco; on-site support (long and short-term), and warranty support.
Recent clients include the City of Baltimore, the Maryland Transit Authority (MdTA), the Southeastern Pennsylvania Transportation Authority (SEPTA), the Washington Metro Area Transit Authority (WMATA), and Camp David.
Two-Way Radio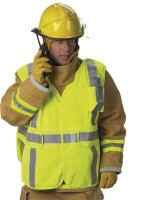 Intelect has extensive hands-on knowledge of the  two-way radio business, with the best and brightest radio engineers in the business, and hundreds of years of collective RF experience.  Our team has assisted first responders and others users in leading government agencies in the Northeast region of the US since 1995. We've handled design, installation and maintenance for virtually every type of system:
Conventional radios that operate on fixed RF channels
Trunked systems that allow system logic to automatically pick a RF channel
Simplex channel systems that use a single channel for transmitting and receiving
Duplex channel systems that transmit and receive on different discrete channels
Hybrid channel systems that combine simplex and duplex systems
Analog & digital systems used based on the client application
Control center installation, cabling, hardware, and furniture
Fiber Optics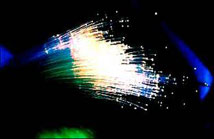 Fiber optics is growing dramatically as demand increases across all networks for high-bandwidth needs, such as, web browsing and video.  Intelect stays on the cutting edge of fiber technology and can handle the needs for your project regardless of which type of fiber you require.  We understand the operational components of the business, and our qualified technicians have the expertise to store, splice, install, and test fiber systems, to ensure smooth, error-free implementation of your project. We can also provide project management services, quality assurance, and materials logistics. Our fiber professionals can help spec out the best fiber for your network.
Microwave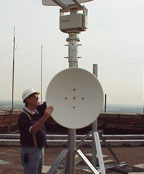 As wireless has evolved towards higher-frequency services, demand has grown for highly directive antennas that are smaller and more practical than they would be for the longer wavelengths of low-frequency networks. Intelect provides you with experienced professionals who understand the nuances of microwave that are critical to the success of your installation.
With the growth in fiber optics, the need for microwave point-to-point links has changed.  Intelect understands these dynamics and has the expertise to handle your microwave links when you can't get fiber run to your location (e.g. last mile or rural areas) or you find certain non-wireless links to be cost-prohibitive.  In addition, Intelect has the capability to decommission any microwave installation that is no longer necessary.
Contact us at 410-327-0020 or by email today to see discuss your telecommunications and/or infrastructure needs!