Value-Added Work That Keeps Your System Running Smoothly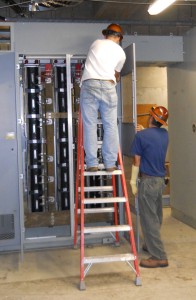 Even top-quality products and people aren't sufficient to ensure your network or system will perform to its potential. You also need high-caliber services for optimal design, flawless installation and careful maintenance, all while ensuring your workers are protected. Intelect can deliver all these, and much more.
Our services go beyond our core engineering, design and maintenance. They also include helping you with your IT system, graphical representations of your building, and managing product flow and inventory. And Intelect has a wide range of Safety training to keep your workers and workplaces safe and in compliance with critical regulations.
Contact us today at 410-327-0020 or by email to learn how our services can help you!