Solving Your Challenges Through Innovative Technology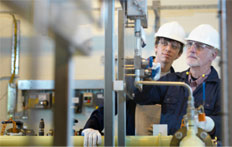 The wireless, networking, IT, security, electrical and transportation worlds don't always lend themselves to simple answers. You need a partner that can figure out the best way to address your complex systems questions.
Dynamic Networks Require a Wide Range of Solutions
Intelect's broad set of solutions includes wireless coverage and monitoring, railway operations and control, security, and public safety, among others. What do these disparate solutions have in common? The ability to understand the technical and business goals, develop an effective engineering plan, and integrate a diverse group of products into a system that can be flawlessly installed and maintained. Not easy – but Intelect is up to whatever technology challenge you pose!
Contact us today at 410-327-0020 or by email to discuss your complex project!