Stay Connected No Matter What Wireless Network You Use
With demand for wireless services continuing to skyrocket, users refuse to accept limits on the performance of their cell phones, laptops or radios due to the constraints of indoor signal propagation. Employees, students and government workers require top-quality coverage and service quality – are you delivering it?
Intelect Wireless Coverage Options
Intelect can enhance your network performance with a wide range of bi-directional amplifiers (BDAs), repeaters and distributed antenna systems (DAS). We can improve coverage for the following types of wireless networks:
Cellular/PCS
Two-way radio

Public safety channels
High-speed data: Wi-Fi or other broadband options
Locations for Enhanced Wireless Coverage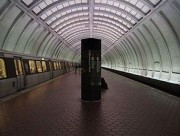 We can improve your service in any type of structure, depending on the technology and service quality required. Here are some of the more common locations in which improved wireless signal is critical for data and voice services, including 911 access:
Office buildings
Warehouses
Plants
Government facilities
College campuses
Buildings under construction (temporary services)
Train or bus stations
Museums
Coverage Enhancement Services

Improving wireless coverage requires a wide range of skills, and Intelect can provide them all. You'll need a coverage analysis to know where performance must be improved, and Intelect has the test gear and software required. Once the weak spots are identified, you'll need engineering and design to plan the signal amplification. Of course, expert installation and testing are mandatory to ensure your system is working as specified. Intelect has proven the value of our surveying, engineering, BDA kitting (shown at left) and installation capabilities with dozens of projects. We welcome the chance to help with your next wireless coverage project.

Contact us today at 410-327-0020 or by email to learn more about our in-building coverage solutions!