Back to Leadership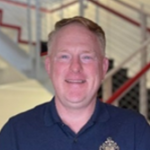 Ed O'Neill
Vice President, Operations
Executive Summary
Ed is a highly accomplished professional who yields high-performance results through demonstrated contract and project experience at critical federal, state, and level levels. A proven self-starter , Ed offers a record of building positive customer relationships, and who sees the "big picture" while thriving in evolving Technology Modernization and Infrastructure Construction projects.
Ed began his career in the Unites States Navy as a Division Officer. During his overseas deployments, he was responsible for shipboard divisions that operated and maintained highly technical weapon, radar, and electrical systems. Prior to joining Intelect Corporation, Ed worked in the private industry as Vice President of Xerox/ACS's Transportation and Public Safety Group.
Ed leads all Project Management Operations (PMO), contract reporting, submittals, scheduling, crew assignments, inspections, and personnel resource projections and staffing requirements to exceed customer expectations. In addition, he oversees a variety of programs and projects serving the evolving technology needs of the transportation community, as well as ensures continuous improvements to quality, safety, and training programs and business operations.
Education
Master of Science (MS) in Engineering Management, 2003, George Washington University
Bachelor of Science (BS), 1994, United States Naval Academy
Tactical Communications and Information Systems Security, United States Naval Academy Officer School