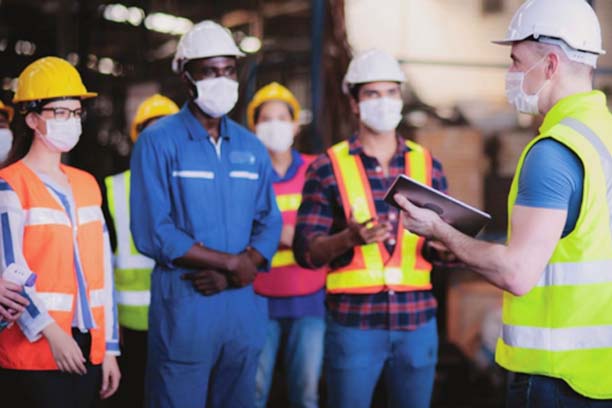 Corporate Safety Program
Keeping our employees, installers, technicians, electricians, climbers, other service workers safe from harm is a top priority. Intelect takes a proactive approach to encourage a safe workplace, conducting regular all-hands safety training sessions and covering the following topics:
OSHA 10 (learn the basics of the most critical safety topics)
OSHA 30 (a more extensive version)
Scaffold User Training
Fall Protection Training
First Aid & Bloodborne Pathogen Training
CPR/Automated External Defribillation (CPR/AED) Training
Confined Space Training (including "Permit-Required Confined Spaces")
Customized Safety Training
Intelect offers a customized Safety Training Courses to other businesses in virtually any industry, instructed by an in-house OSHA-accredited outreach trainer with significant experience, certifications, and over 10 years in the field. Intelect's Safety Training Courses can save your team members from the ""Fatal Four"" deadly mistakes:
Falls
Struck By
Electrocutions
Caught In/Between
Whether your group manages general construction, telecommunications or electrical services, security integrations, or transportation networks, you know safety problems can occur if a project is not well planned and executed. Intelect's diverse range of training can inform your employees of potential dangers, warning signs, and actions they can take to minimize the chances of a major safety training hazard, and also prepare them to look ahead at what needs to get done and predict upcoming hazards and abate them before it's to late. We can go to your location, or set up sessions at our headquarters. We can also combine different classes to efficiently get your staff trained and certified.
100% of Field Staff OSHA Trained
0
Number of Workplace Injuries Recorded Last Year
0
"Fatal Four" Injuries Recorded Last Year
100%
Employee Participation in Corporate Safety Program