Back to Leadership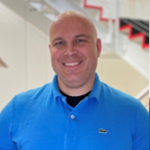 Michael Myronuk
Director of Technology
Executive Summary
Michael has more than 30 years of experience spanning a wide spectrum of technologies across a multitude commercial and governmental entities. He is an expert in developing large scale infrastructure projects, assessments, and technology audits and remediations as well as building ISP and WISP carrier systems.
Prior to working with Intelect, Michael held various roles and duties incorporating network technologies across a variety of project implementations. These duties and projects span many segments from Utility Plant Control for BGE Gas Division, government IT compliance and auditing for Anne Arundel County government, to ISP carrier grade wide area networks, designing and managing large scale property and event wireless networks. By leveraging low latency backhaul for government contractors, residential multi-dwelling units (MDU) and commercial clients, Michael created best in market performance for both permanent and temporary wireless networks.
Currently Michael is acting Director of Technology, involved in systems engineering and solutions architecting for various Clients and network infrastructure upgrade projects. With the increased security concerns related to the network centric focus for construction, utility, transportation and commercial technologies, his wide experience in deploying wired and wireless datacom systems is bolstered with his experience with cybersecurity and threat mitigation.
Education
Bachelor of Science (BS) in Management Information Systems, 1994, Loyola University